i think i am what i am. i think i am different. i also think i live my life the way i want. do you also partly think the same way ?? well go on, read further.
i wanna wear those different ear-rings. - oh no! what would everyone say?
oh, i am kinda pissed and hurt, that i feel like crying - but they may think i am weak.
i wanna wear that shirt with laces all over -wont my entire gang tease?
i love those pink girly cute skirt -shit! but the whole class would pull my leg
i like dancing atleast shakes.- but i am supposed to be a guy, and play macho.
oh,these coolers are super cool - but they may all think i am a show off.
i really like those miami like chains made of coconut shell - but, can i wear it to that crowd..what would they think
i miss her so much, that i wanna tell her..talk it out, and do what it takes to sort thing out - but ppl may think i am dependent on her.
i like those cargo pants ,with innumerable pockets. -but they may think , i wanna appear as a cool dude.
i wanna do a hop-skip step now, to lighten my spirits. - but the whole college is there, someone might see.
the list is endless.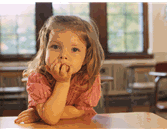 now tel me, whom are you bothered about. you or others?? are you thinking of what you think of yourself, or what others think about you???
BEING CONSCIOUS OF WHAT OTHERS THINK ABOUT YOU...that's also called INHIBITION.